Custom Web Design
Your custom website design will be as unique as your business. No website template or recycled design is ever used for your project. We pride ourselves on creating a custom look that fits your company brand, culture, and overall mission.
Custom Web Design FAQ's
Yes, it displays beautifully on any mobile device. All the websites we build dynamically resize depending on the viewer's screen size. Whether they are on a phone, tablet, or desktop. Guarenteed.
Multiple mockup options will be created for your new website. Having design options allows you to refine your preferences and get closer to a stellar result that represents your business, services, and goals appropriately.
Although it is encouraged that businesses supply their own photography for the project, we understand that it isn't always available. As part of your website project, we provide stunning stock photography to satisfy the visual element.
All great websites should have accompanying graphics to support and break up the text. As part of our custom web designs, we create custom graphics that showcase your business as the unique entity it is.
We expect there to be revisions to your website before going live. Multiple revision cycles are allotted for each stage in our website process. After all, we understand that an essential part of this requires your feedback to reach our collective goal.
Project managing, timelines and constant communication is a huge part of what we do. This includes constant email and telephone access to us, frequent check-ins and weekly progress reports during the duration of your website project.
From start to finish, we'll guide you through the 5 stages of our custom web design progess. These 5 stages are listed below:
A meeting is scheduled for us to learn more about your business and determine the general project scope. In this meeting, we'll discuss things like your budget, goals, dreams, and design preferences.
If we're a fit, we'll draft up a website design and development proposal based on the scope of the project. This will include an overview, your goals, current issues, solutions, pricing, and timeline.
If all looks good with our custom website proposal, we're ready to get to work! We'll ask that both parties sign the contract and begin working from the agreed timeline. We cannot wait to start working with you.
The proposed site navigation, or sitemap, will be submitted after a thorough audit of your current site and intended goals have been conducted. This sitemap will ensure that the information is organized properly to maximize the user's experience and navigation flow.
The written content needs to be created or sourced. In many cases, you already have this, but if not we would be happy to refer you to one of our copywriting partners. Regardless, we'll always advise on content for strong search engine optimization.
The imagry for the site can either be provided by the client or us. We generally recommend that the client provide their own photography or hire a photographer. Either way, we are happy to offer stock photography for your project if client-provided photos are not available.
Depending on the scope of the project, a number of page layout options will be created based on our conversations and your design input. These design mockups will be used to further discuss and refine the perfect look and function.
The homepage and interior page mockups are now reviewed. With multiple options to go from, we'll narrow down which options work best. In most cases, we find a design that works without any further revisions but we are happy to make further modifications to the mockups where necessary.
This is where the real work starts. Your website will be created in our staging environment so your current site remains live. During this process, we will be checking in with you frequently to deliver progress updates and any clarify details.
All content, written text, and imagery will be added to the dev site. This is also where we get another chance to advise on what is still missing. Having strong, relevant content is crucial to a good search engine optimization strategy.
'On-page SEO' refers to industry best practices conducted on each and every site page. This includes proper naming conventions for titles, meta, keywords, alt-tags and more. Proper on-page optimization will greatly help the search rankings of a website.
Although every website we create is responsive, it's still important to consider how the site functions on a mobile device versus a laptop or desktop. Media queries and other CSS/HTML considerations are reviewed so the site looks great on all devices.
Web browser compatability testing ensures that your website looks good on Internet Explorer, Google Chrome, Firefox, Safari and more. We test on each browser to ensure that the website renders properly regardless of which browser the user chooses.
Once the site is fully developed on our staging server, it's ready to be revealed. We send a temporary URL to our clients where they can view and discuss the website with their staff. Last minute changes and minor modifications are expected.
Some clients prefer to make changes to the site themselves post launch. We create user accounts for each contributor and train them on how to use their new, awesome site. If training your staff to use WordPress is not needed, we're happy to make all site changes for you.
Before sending the site live we always do a pre-flight check to make sure there are no hiccups. In many cases, your current (old) site relies on an outdated hosting plan that is no longer needed. We'll make sure everything is transferred over properly so nothing gets lost.
Once the site is approved, we'll begin the process of going live. This process generally takes about 24-hours but we'll always advise on the best launch date depending on each project.
Absolutely. We specialize in the custom development and integrations. Below are a few general categories of integrations and develoipment that may be used for your project.
We're great at creating custom web solutions. Since the needs of every business are different, we offer custom solutions that will help your employees and clients alike. From submitting resumes online to creating landing pages for digital advertising campaigns.
You own your website, domain name, written content and images. Some web companies provide a lease model, where you rent the site and its contents as long as you are a client with them. With us, you own it all.
As part of your hosting and maintenance plan, we make backend updates and site changes for you. Trade out team members, add services, office locations, and images anytime. This is not only encouraged, it allows your website to stay secure and up to date.
We integrate third-party software into your website where needed. This may include CRM applications like booking software, PayPal, or a messaging platform. We've worked with numerous API integrations to help your business run as smoothly as possible.
Custom forms will allow visitors to submit information on your site. This includes the ability to submit their email address, phone number or even attach a file, submit a resume or calculate a shipping rate based on a zip code.
Your social media accounts will be integrated into your website. Widgets and available plugins can also display most recent posts, or allow viewers to like your page directly from the website.
A blog or news feed may be added to your site. This can be a brand new platform we create or an existing host of articles and posts you already have. Either way, having an area to update viewers on company news, services and products is always a plus.
You bet we do. If you do not have the resources to generate your own site content we are happy to help. Here are a few ways we can assist you in site content.
Don't have a writer on staff? If this is not the case, we provide professional copywriting services for your business. This includes topic research to deliver a search engine optimized length copy for any project, campaign or website.
Press releases can make the difference between being found and being forgotten. As a leader in your field, it is encouraged to establish yourself as an authoritative resource for your given topics of search.
The photos we provide are licensed and legal to use in print and online applications. Far too often we've had clients place unlicensed photography on their site only to be sent a cease and desist letter or bill for the copywritten material.
We handle all the technical aspects of keeping your website online. Below are the technical details explained in greater depth.
We manage the entire front and backend of the website for you. Security, updates, backups, site changes and support are all included with our hosting & maintenance plan. This allows you to focus on your business while we worry about the other stuff.
A site needs to be hosted in an appropriate environment for speed and security. We provide and offer the proper hosting plan for you so you don't have to think about it. We also work with alternative hosting providers if you prefer to use a different service.
Making sure your website is secure is a top priority. A secure socket license (SSL or https://) and proactive security measures are set in place to keep your website safe and information secure.
A site backup is made every day so nothing gets lost. Every 24 hours we'll have a perfect copy that can be rolled back at a moments notice for any reason. All this is included in your customized hosting & maintenance plan with us.
Forwarding domain names to an existing one may be needed for your business. This means all traffic from one domain is transferred to the other. Whether you're adding a domain name or simply changing the primary domain, we'll advise and manage this process for you.
We make all site changes for you or create user profiles so you can change the site yourself. Either way, we're happy to assist in adding team members, service offerings or images. We're also happy to teach you how to do this yourself.
Our service plans are customized to the needs of your business. Some businesses want to manage everything after the site is built. Others want us to handle all this for them. We'll create a custom service plan that fits the needs of your particular site.
We're here for you, seriously. Since our clients mean the world to us, we prefer that they rely on our expertise frequently whenever necessary. We provide the best service to a manageable number of clients while never sacrificing quality.
Recent Custom Web Design
PFT
admin
2021-08-04T23:03:08-07:00
Logo Design
We specialize in creating gorgeous, memorable identities that leave an impression and reinforce the positive sentiment of your brand. Stay consistent with a brand that your clients can rely on.
Graphic Design
Whether you need graphics for a company t-shirt, trade-show banner, or street-facing building sign, we've got you covered. We specialize in creating custom graphic for virtually any digital or printed medium.
Logo & Graphic Design FAQ's
Your brand is YOURS, not someone else's. This is why each logo we craft is 100% unique and custom designed. We'll begin with an interview to discover your mission, culture and brand story that sets you apart from the competition.
Multiple logo options will be submitted for your review. Our process starts with 3 design options done in 3 different styles per our prior meetings with you. Although 3 is not always enough, we've found this is a great number to start.
We'll deliver multiple digital renderings of your logo. This means we photoshop mockups of your new logo on a storefront window, textured paper or even the side of a company car. This will help us visualize the real-life application of your logo.
Once a logo is finalized, the colors, fonts and general guidelines need to be established. This is essentially a user's manual for your brand that will help you stay consistent when applying your brand colors and fonts to your website, print collateral and more.
A vector graphic allows your logo to be scaled to any size maintaining perfect resolution. Many print houses require these vector files to ensure the proper output for each application. We'll include all necessary file formats including: EPS, SVG, AI, PSD, PDF etc.
You'll most likely want to get your logo printed in some way, shape or form. We're more than happy to facilitate the printing process between you and your commercial printer or handle the whole thing for you to take all the headache out of the process.
Whether you need graphics for a digital ad banner, email campaign or in-office screensaver background, we've got you covered. We specialize in creating custom graphics for virtually any digital or printed product.
Business stationery and general print collateral reinforces your business' brand recognition and professionalism. We specialize in creating beautiful print for your business that maintains consistency across all printed materials from business.
Handling the printing needs for your business is a large part of what we do. Our print house partners have helped our clients print business cards, letterheads, flyers, notepads, forms, pens, mugs, t-shirts, water bottles and much more.
Digital Advertising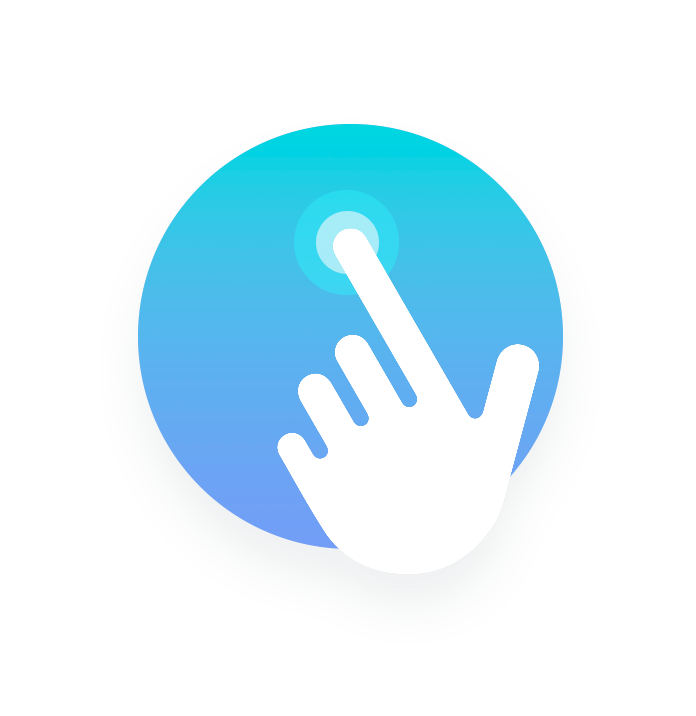 Using retargeting ads to get in front of people who've already shown interest in the things you're offering is HUGE. We consult and manage Google Ads, Facebook Ads, Instagram Ads, and Linked In Ads. We cannot say these are right for every business, but we can certainly help you find out. Set up a time with us to see if digital advertising is right for your business.
Local Search
App-based searching for local food, repair, and delivery services are more popular than ever.  We help you prioritize, navigate and integrate these app-based platforms into your overall marketing strategy. Set up a time with us to see if a local search campaign is the right move.
Local Search FAQ's
We start by taking an initial health assessment of your online reputation across multiple platforms. Knowing your average star rating will help us create a strategy to maintain or improve your companies overall online reputation.
We help verify and register your company with these various review platforms for you. Common review platforms that require verification include Yelp, Google My Business, Facebook and HealthGrades. We'll collect, verify and organize all these logins for you.
It's important to always have an eye on your reviews. A negative, one-star review can harm a business. This is why we offer a service that handles this for you by monitoring, notifying and responding every time a review is left online about your business.
Whether dealing with a positive or negative review, your response is crucial. We help craft strong, ethical responses to positive feedback and tricky situations. After all, no business can expect a perfect 5-star rating all the time, so be prepared with our help.
We'll help your business get more reviews. We understand that one of the hardest parts of reputation management is encouraging your clients to leave a review. This is why we've created a service that will do this for you.
Some businesses require a strategic approach to tricky situations. Honoring client confidentiality and HIPAA compliance may be one of them. With our service, we know what is required here and make sure your approach is above board and situationally appropriate.
We get your business on the map. Google My Business is Google's platform that allows local businesses to appear in the maps section of Google. We verify, optimize and guide you on the best practices to rank high in this area.
We strongly encourage you to verify your business online. This not only allows you to control your business' information, but it also allows you to rank higher within the map section of major search engines, like Google.
Local businesses need to rank high within the map section of major search engines for obvious reasons. Since Google controls the ranking of your business in this section, it is wise to be honest and thorough with them to remain competitive.
Although we facilitate the registration, verification and optimization process for all areas of local search, everything we do is in your name, under your account. We simply act on your behalf business and guide you through the process.
E-commerce Websites
If you have a product that you're looking to sell online, we're here to lead your business to digital commerce success. It all begins by setting up a time with us to discuss the goals of your product. If you're ready to take the first step, contact us today.
Social Media Marketing
Do you have a social strategy in place to keep your searchers engaged, informed, and interested? Let us help you determine an appropriate strategy for Facebook, Instagram, and Linked In. Get started here →
Search Engine Optimization
Being found at the top of Google requires a strong strategy based on research. If you're looking to rank competitively for your services, let us help you navigate, and create a strategy that aims to capture your target market's attention. Get started by setting up a call with us →
SEO FAQ's
If you have a current website, you've likely acquired some search equity and ranking power along the way. When a new site is built, all this hard work mustn't go to waste. We specialize in maintaining your current search ranking so we can build upon it.
Your hosting plan lays the groundwork for site speed and security. Our hosting & maintenance plans ensure that you've selected the right fit for your level of traffic and security needs to remain up at running.
It is important to understand how searchers look for your products and services. Keyword research is at the base of this. We conduct a thorough investigation of what the hot topics and keywords are for search minded consumers in your industry.
This is the process of optimizing the pages of your site. Through page titles, descriptions, meta tags, keyword density, etc., we'll make sure your site is ready for high rankings out of the box. Although additional SEO measures may be required, this is a perfect start.
Old site pages and URLs need to be updated to maintain search ranking and limit 404 pages. Hiring a company that does this step correctly can drastically affect your online equity and search ranking you've worked so hard to acquire.
XML sitemap submission is an important step in SEO. This makes sure that search engines are aware of the site's existence and can begin indexing it in a way search engines prefer. All this is done to encourage higher rankings for your website.
This tracking system allows you to receive up-to-date data about the traffic to your website. Site visits, common doorway pages and keywords used can glean an invaluable amount of information when it comes to identifying opportunity.
After all, we have a goal in mind when someone views our site. Conversion tracking allows us to set this goal. Whether the goal is a phone call from the website, email capture or placed order, we'll always want to track our conversions.
The content on your website makes or breaks your search ranking and the overall value to your visitor. Through keyword research and written content, we can craft a strategy that aims to increase rankings and establish your business as an authority in your field.
Consulting
We don't expect you to know what you need — that's why we're here. Together we'll discuss your deeper business purpose and break down the barriers that lie between you and your goals. We look forward to taking the journey with you.